Work From Home: Creating & Curating Your Space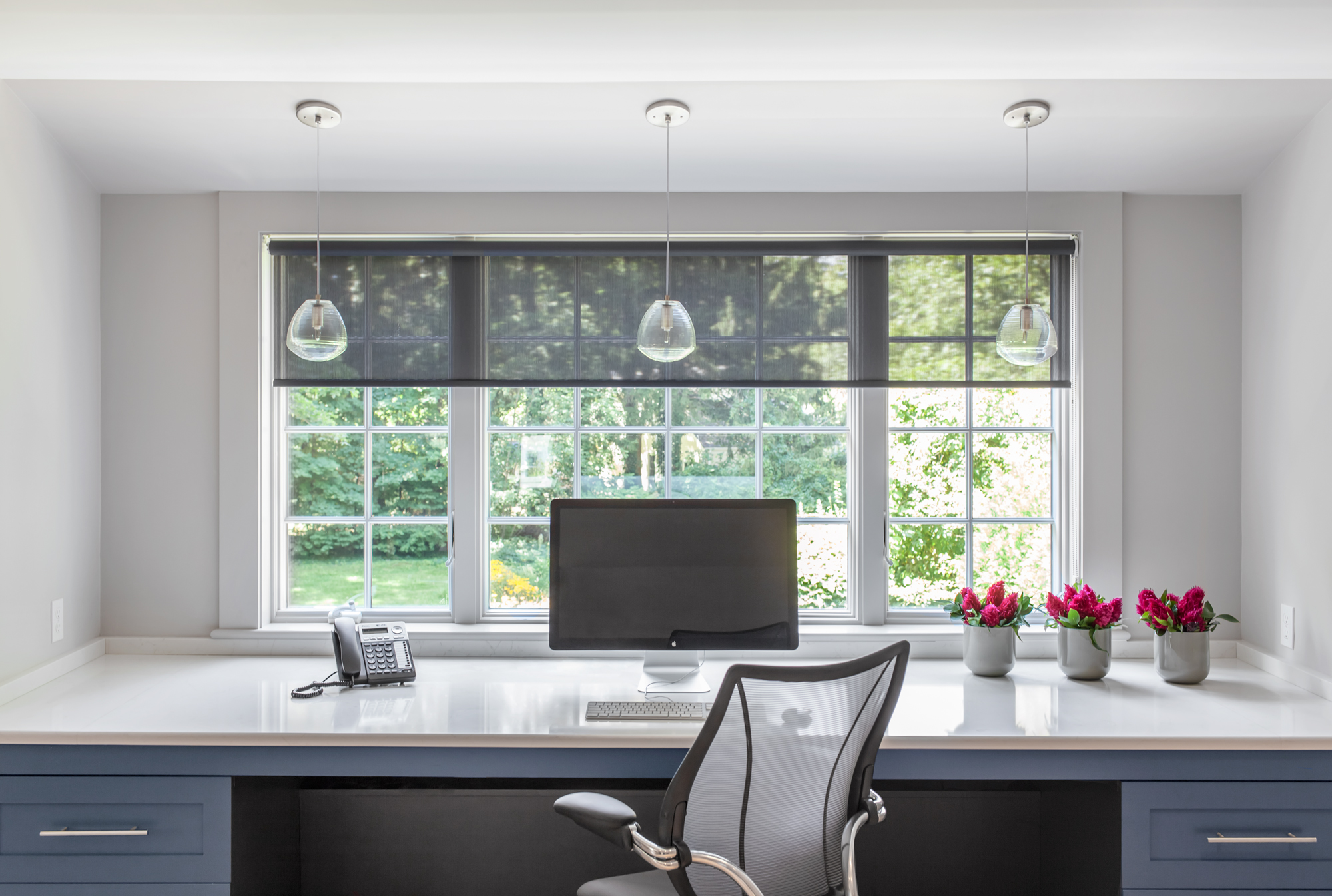 Stuck at home? Us too! Working from home, especially when you aren't used to it, is a challenge in itself. There are endless distractions between kids, pets and the chores you inevitably start to pick up before doing a conference call. It's even worse when you don't have a dedicated space in your home to work at.  Whether you have a home office already, or are using the kitchen table, here are a few tips to make your space feel more productive and efficient, and some inspiration on how to curate your work-at-home environment.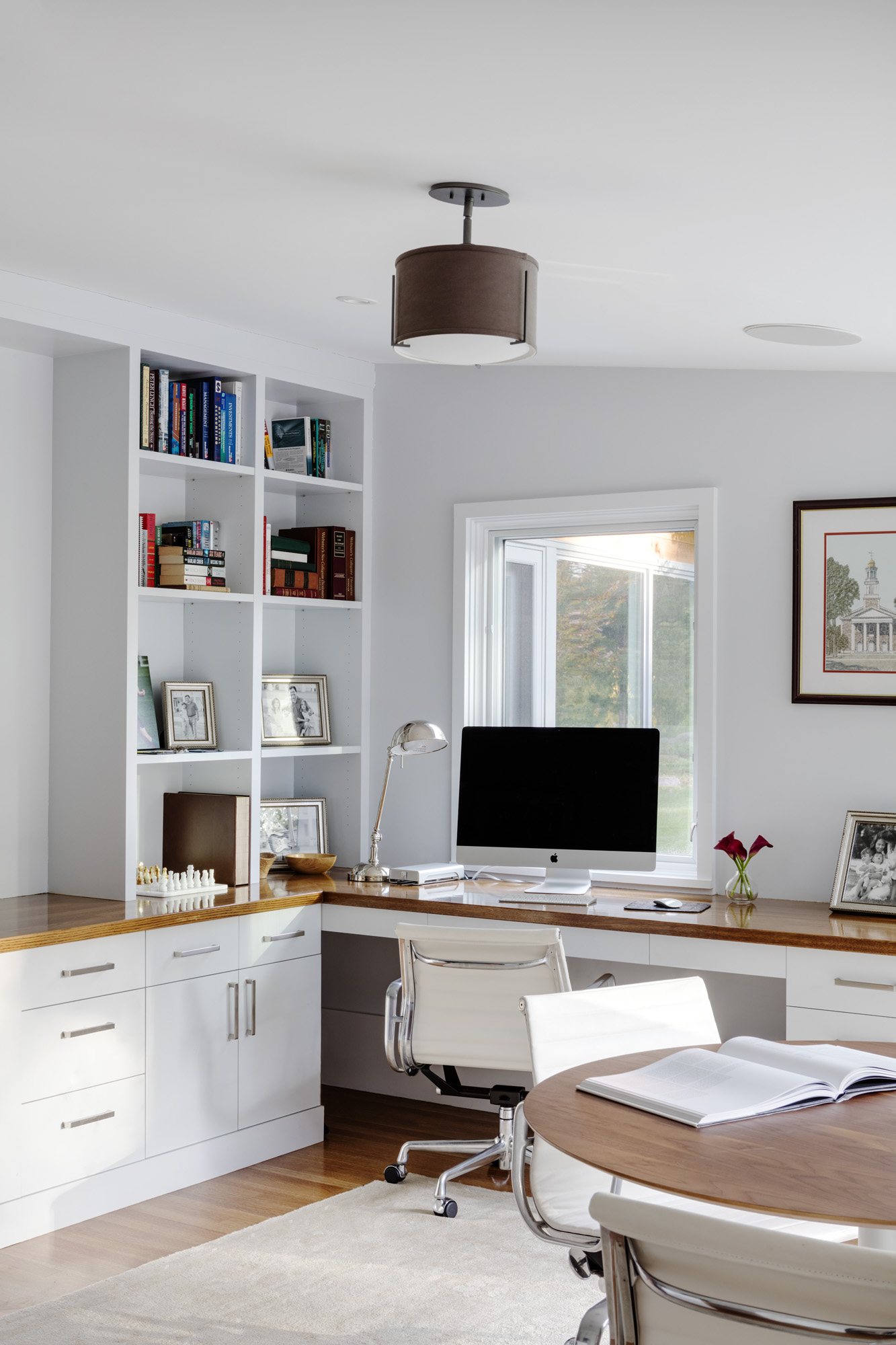 Keep your space tidy! Put away extra paperwork, file all those folders and clear off your "desk". Chances are if your work area is cluttered, it's going to make you distracted. One of the aspects we love of the office above is how it has maximized the desk and storage space, keeping the bookshelves for more special, decorative items and the countertops clear.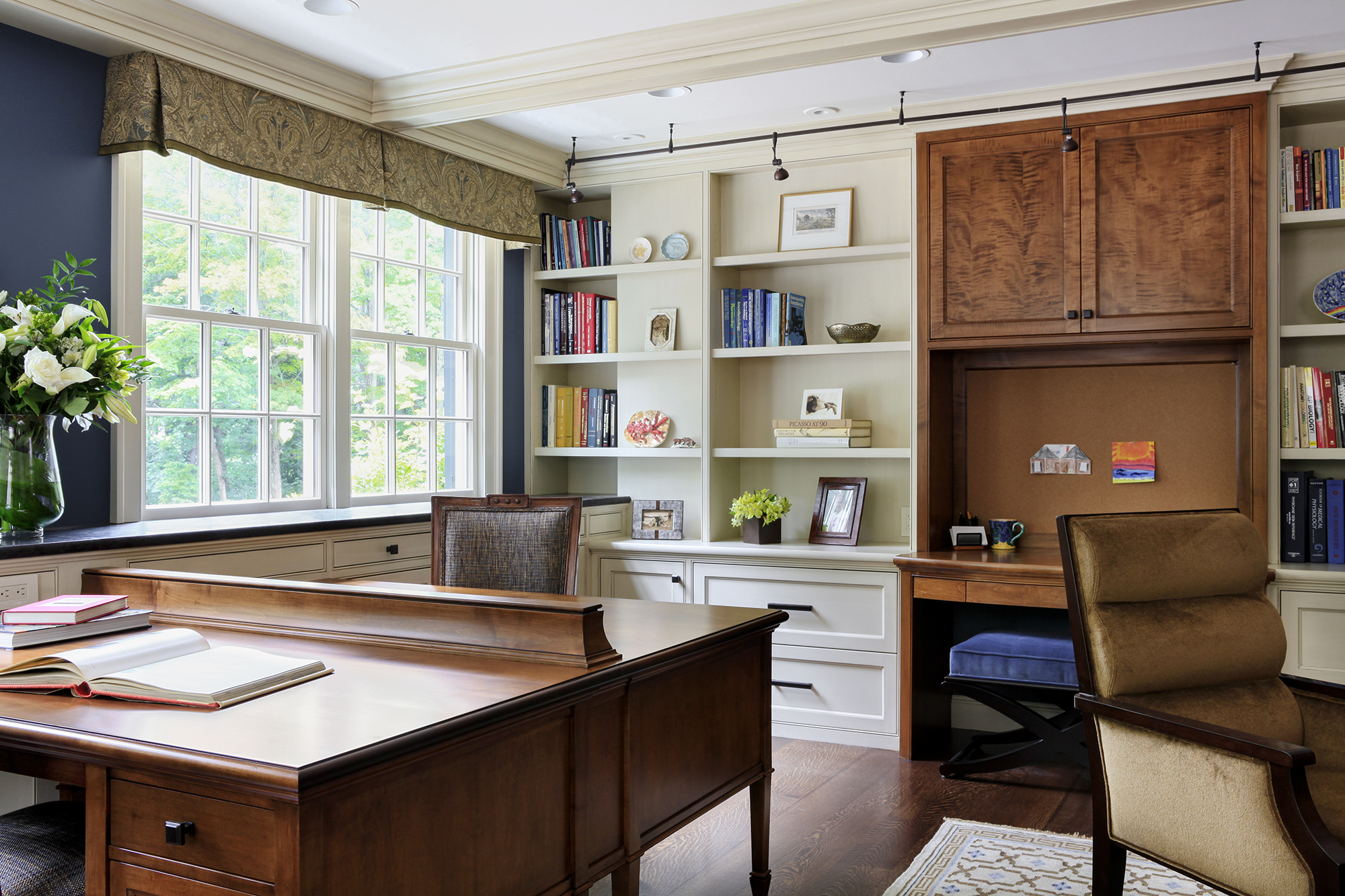 Concord Estate
Don't waste space! Make sure that you are utilizing every inch of space in your office. Built-in's are perfect because they can hid all the messy items like, electronics, excess paper, books you don't use, etc. When we were designing this office for our clients, they wanted multiple working zones, which is why they have a double desk, homework nook, and one larger, more formal desk. If you don't have a dedicated room to work in, make sure that you set up your space for success by creating an area you feel comfortable in. If you're at the kitchen table, clear off the whole thing, dedicate a zone for your computer and work essentials.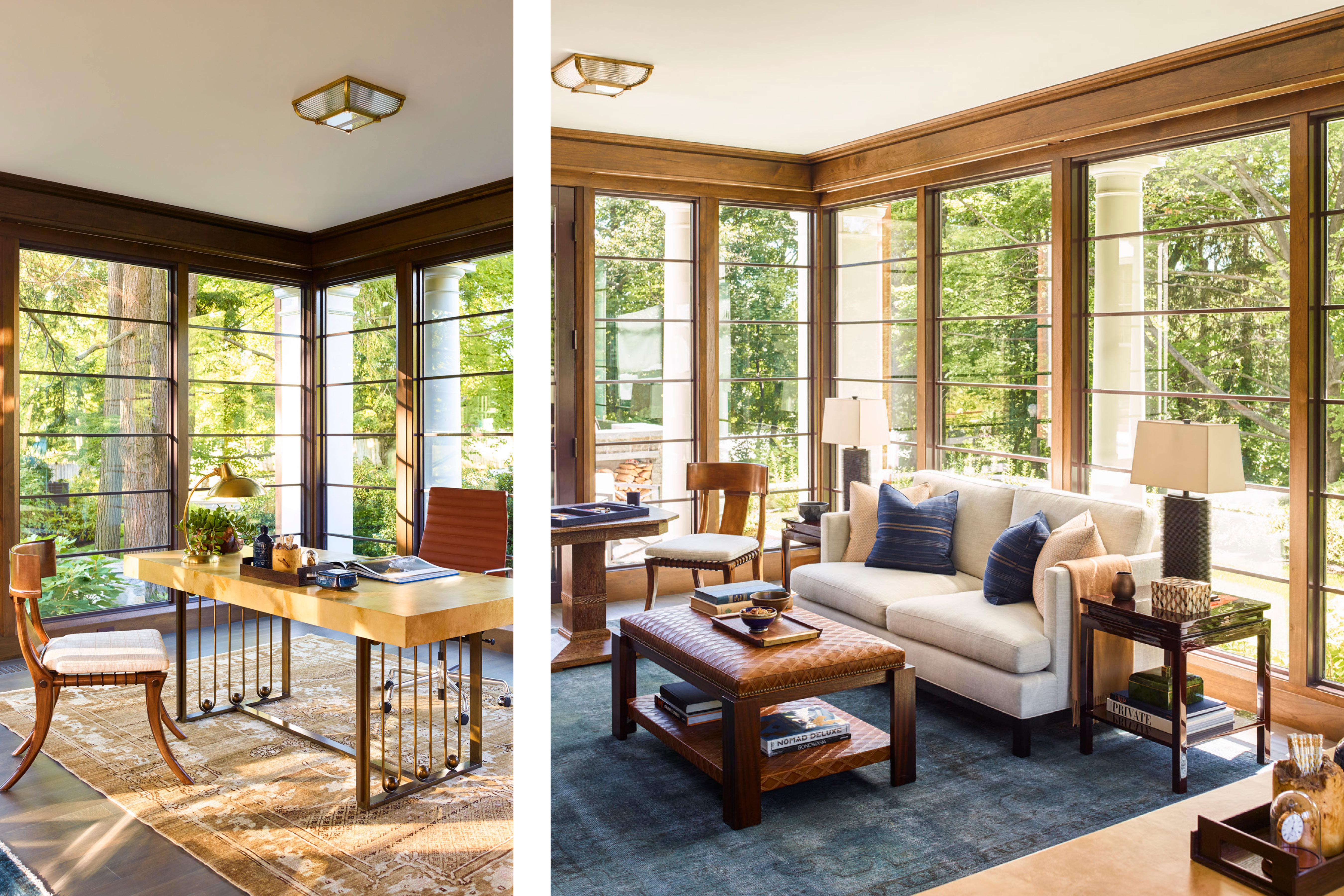 Curate your space! Who said organizing can't be fun? One of our favorite parts of the process is styling our projects. Just because it's your office space doesn't mean it has to be sterile. If you have the room to add extra seating, or enough space to add fun lighting and accessories, we would highly recommend doing so (think: plants, candles, decorative objects, nice stationary). You should be able to look forward to being in the space you will be spending most of your time in.  In our Crescent Hill project we renovated the entire house, designing a contemporary addition with floor to ceiling windows that stretch along the whole side of the house. It is a dream space to work in because of it's natural light, abundance of built-ins, fireplace and cozy seating. Plus, we love how it feels like lived-in room.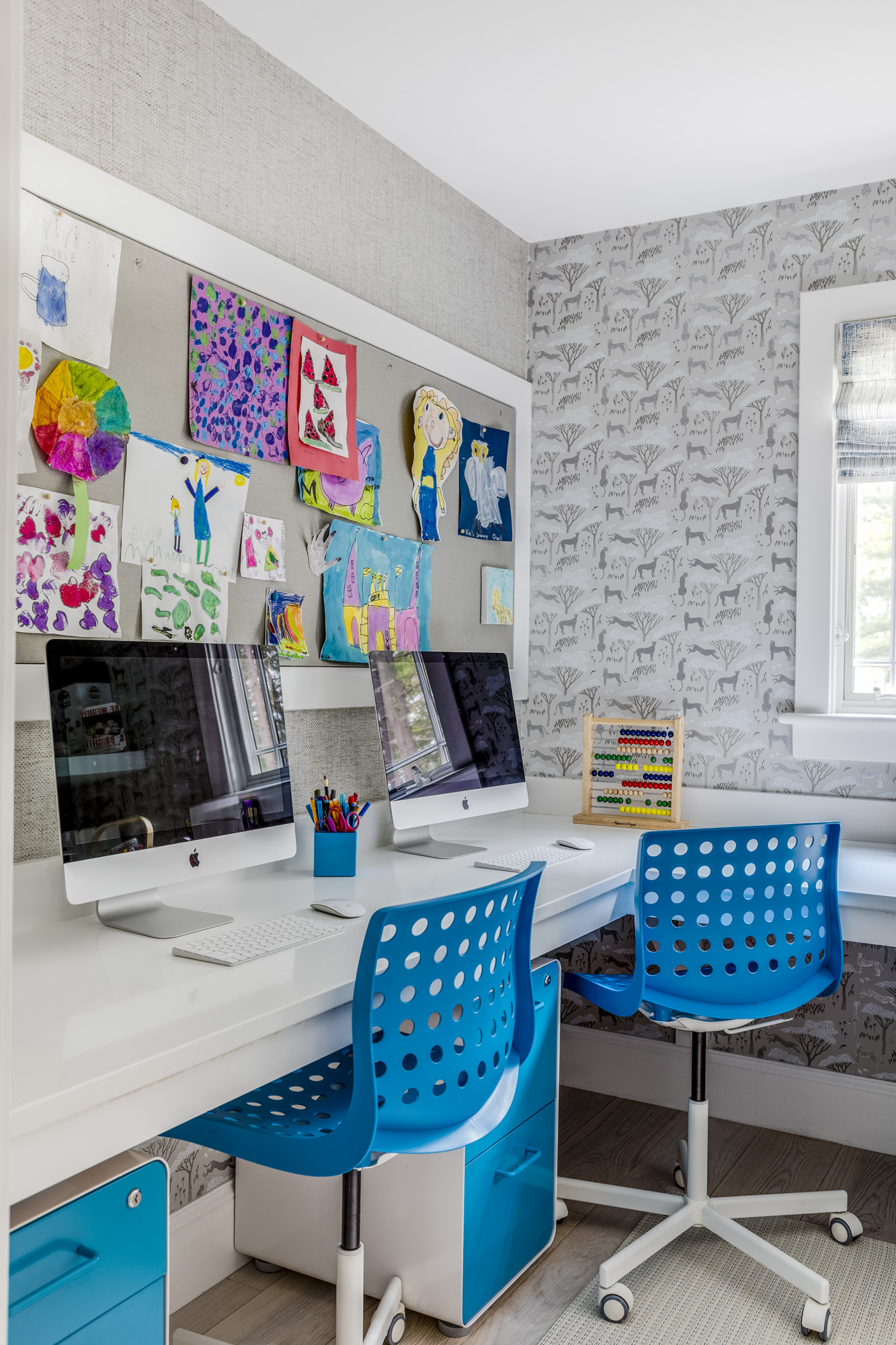 Last of all? Keep it fun! Whether it's your space or your kids, you all should have something to look forward to when you sit down for the day. Wallpaper, colorful cabinetry, or new artwork (professional or not!) are fun ways that you can spice up your working environment. Creating zones for kids where they can get creative is just as critical for the adutlts in the house! We think the key to success when working from home is knowing that it's a given you will get distracted at some point, but knowing that you have a space to get business done as well.
Hopefully some of these tips help you re-envision you space, but here are a few other inspiration images from some of our projects below in case you are feeling stumped!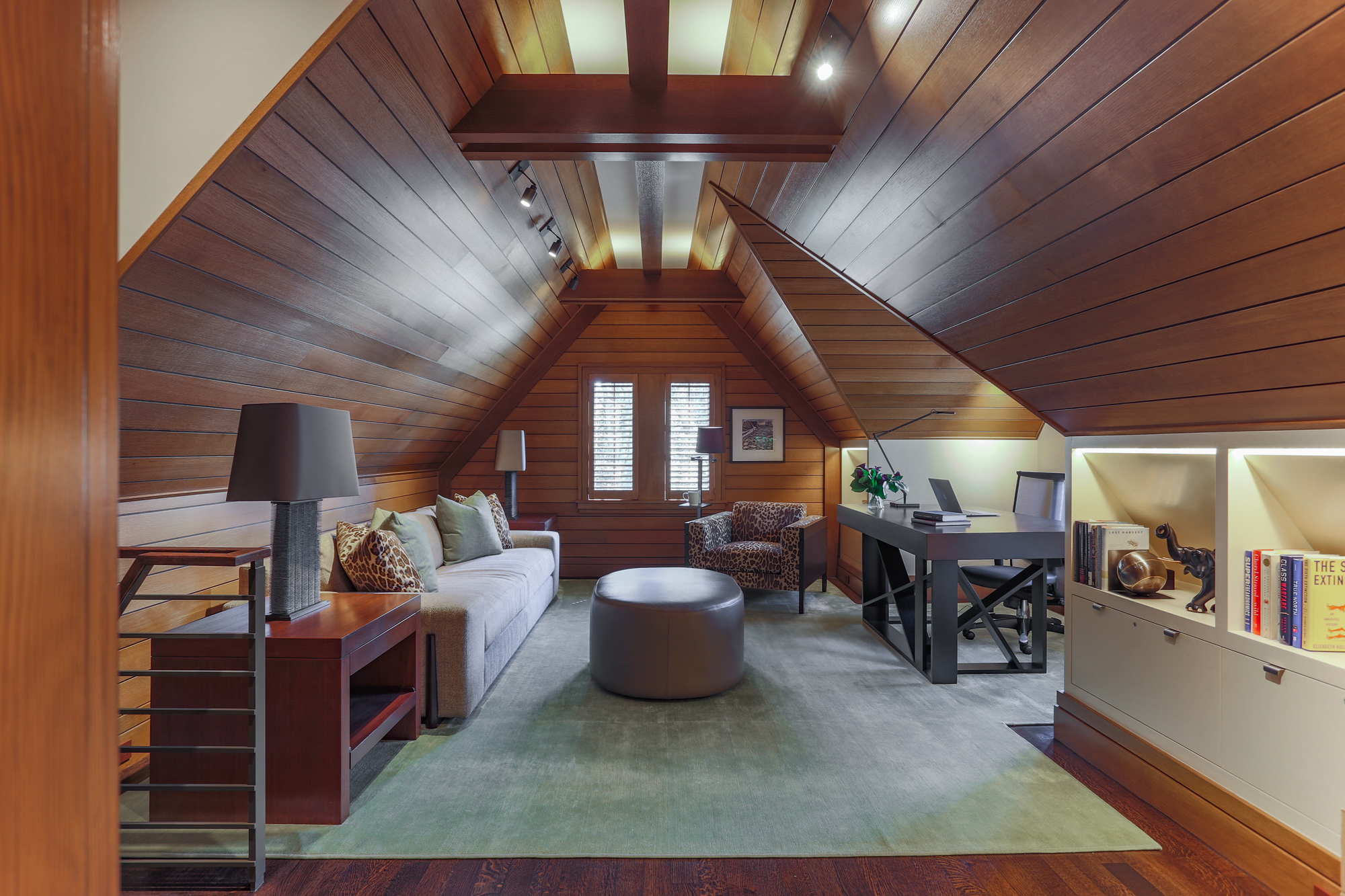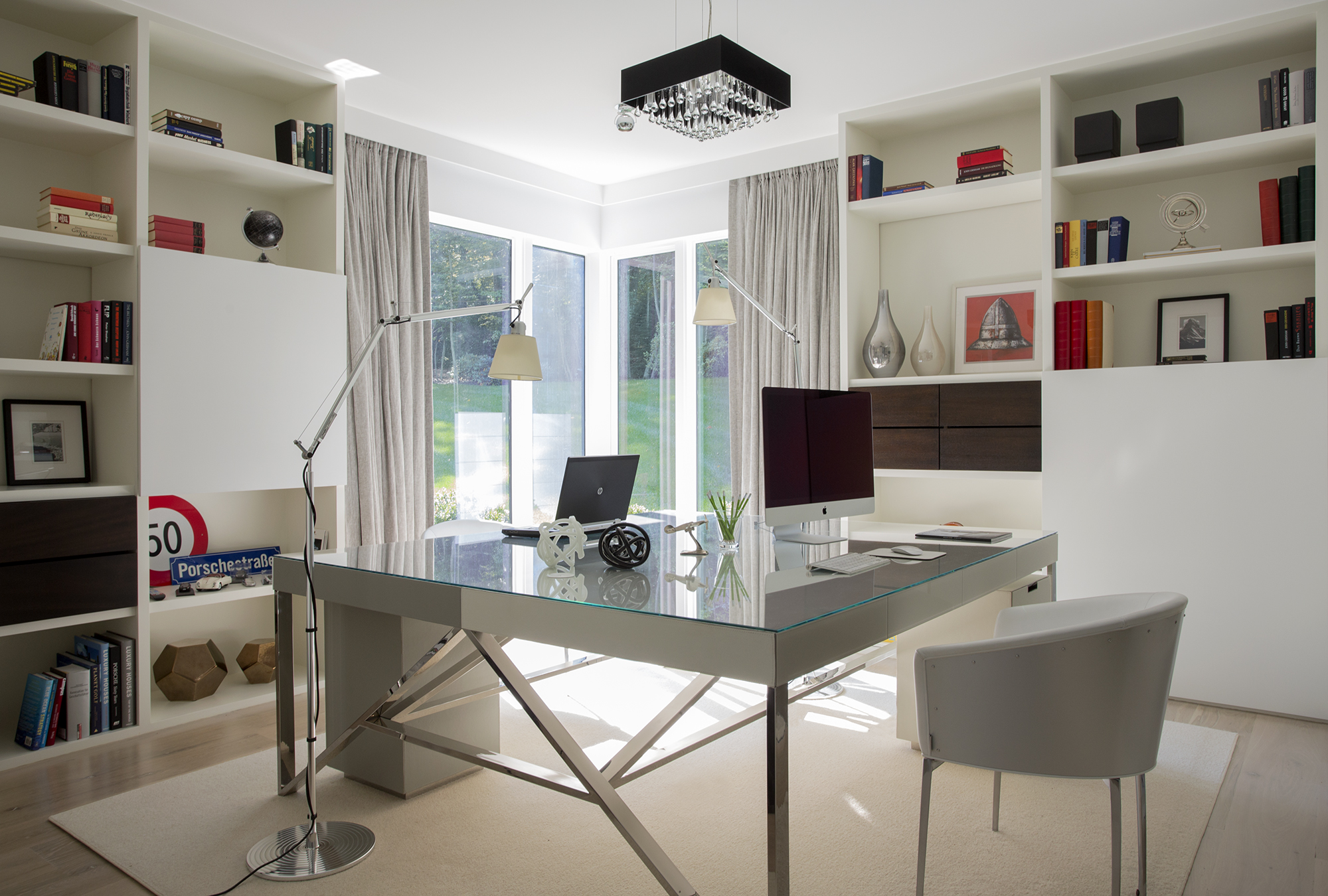 Ledgewood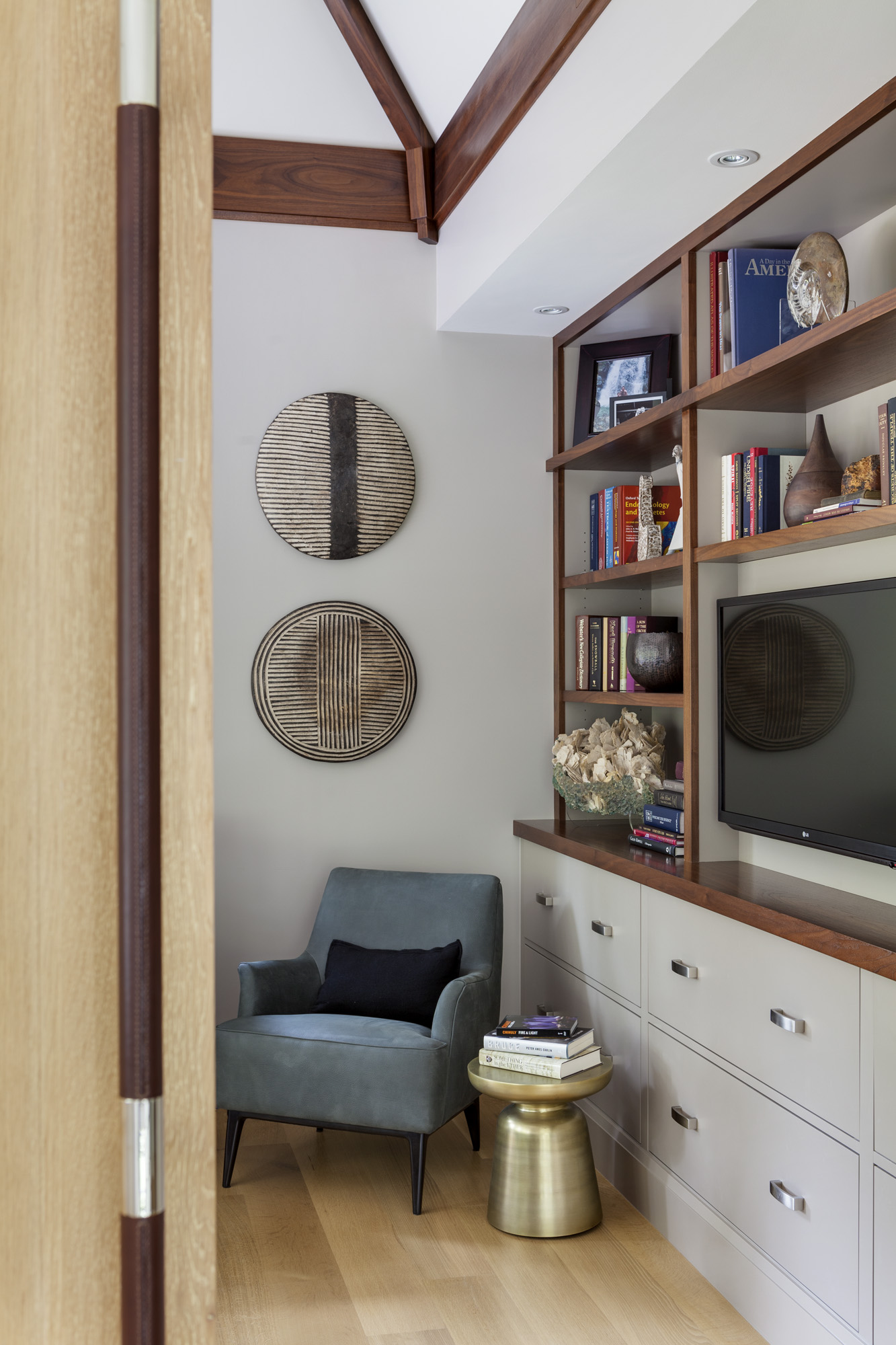 Chestnut Woods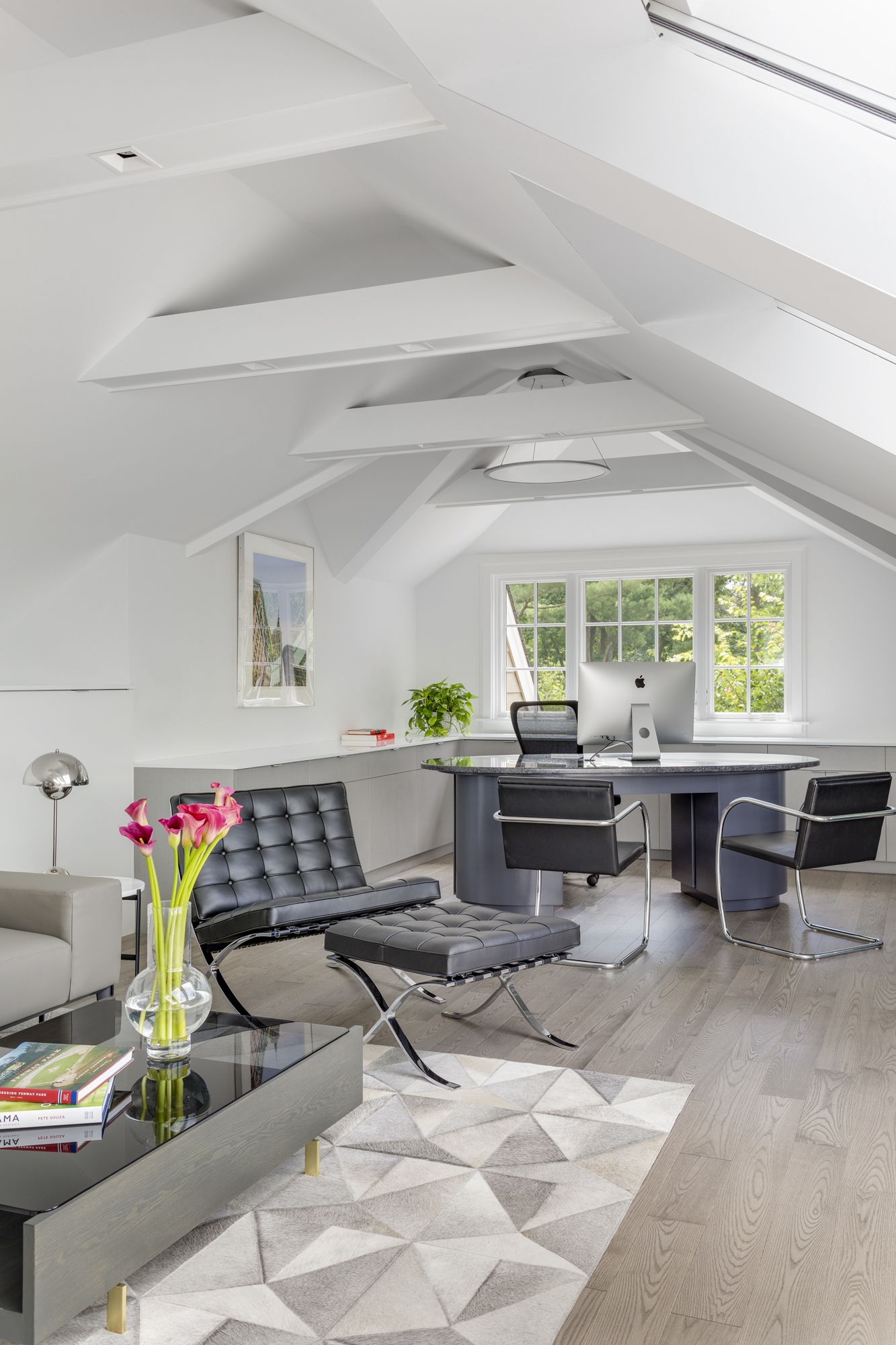 Lockwood