A Hidden Gem: The Butler's Pantry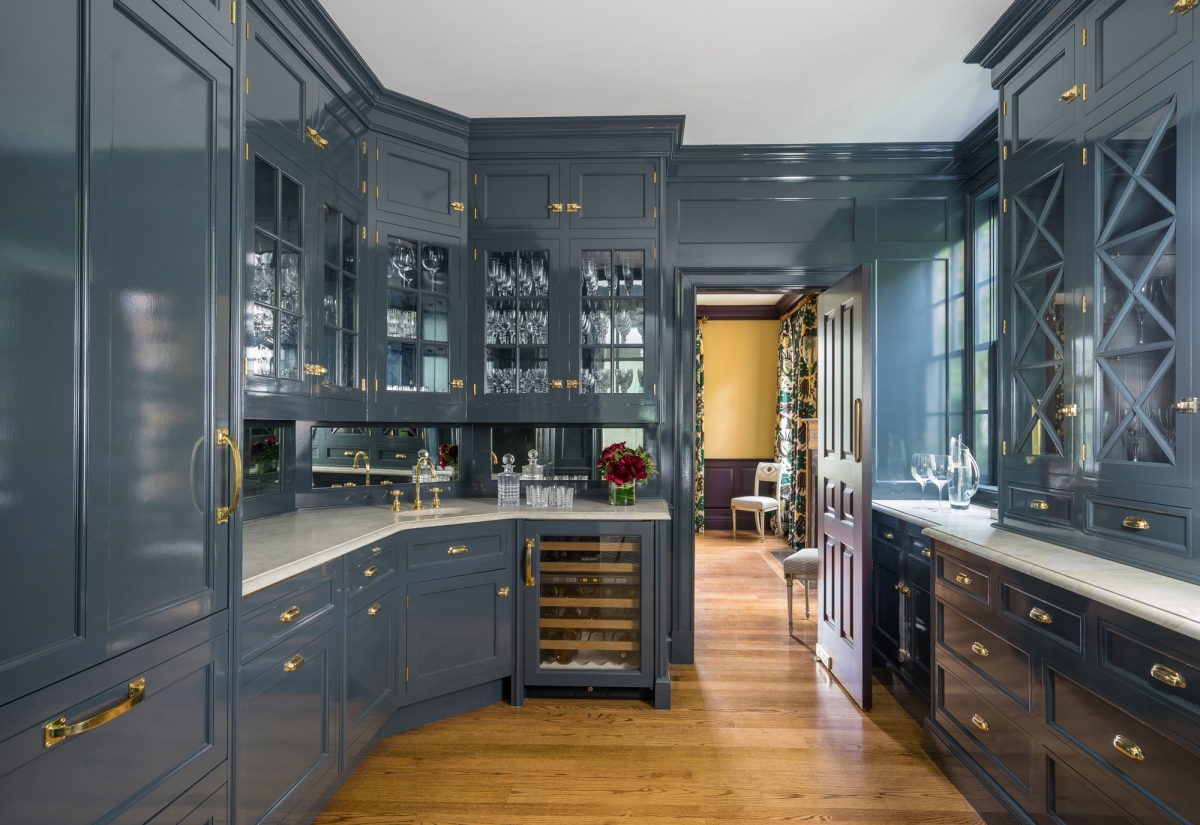 When it comes to redesigning or refreshing your home, most people tend to focus on the kitchen. It makes sense why since it's the hub of the home; where you can eat, socialize and entertain in one space, but there's a tendency to overlook the kitchen's essential counterpart— the pantry. It's a hidden gem of sorts, which can pack a lot of punch into a small amount of space.
Pantries don't necessarily have to be an extension of your kitchen—they can have their own personality.  From our experience, we've found that homeowners like to be daring with bold colors or materials because pantries are often partially hidden from view, making it less risky to experiment.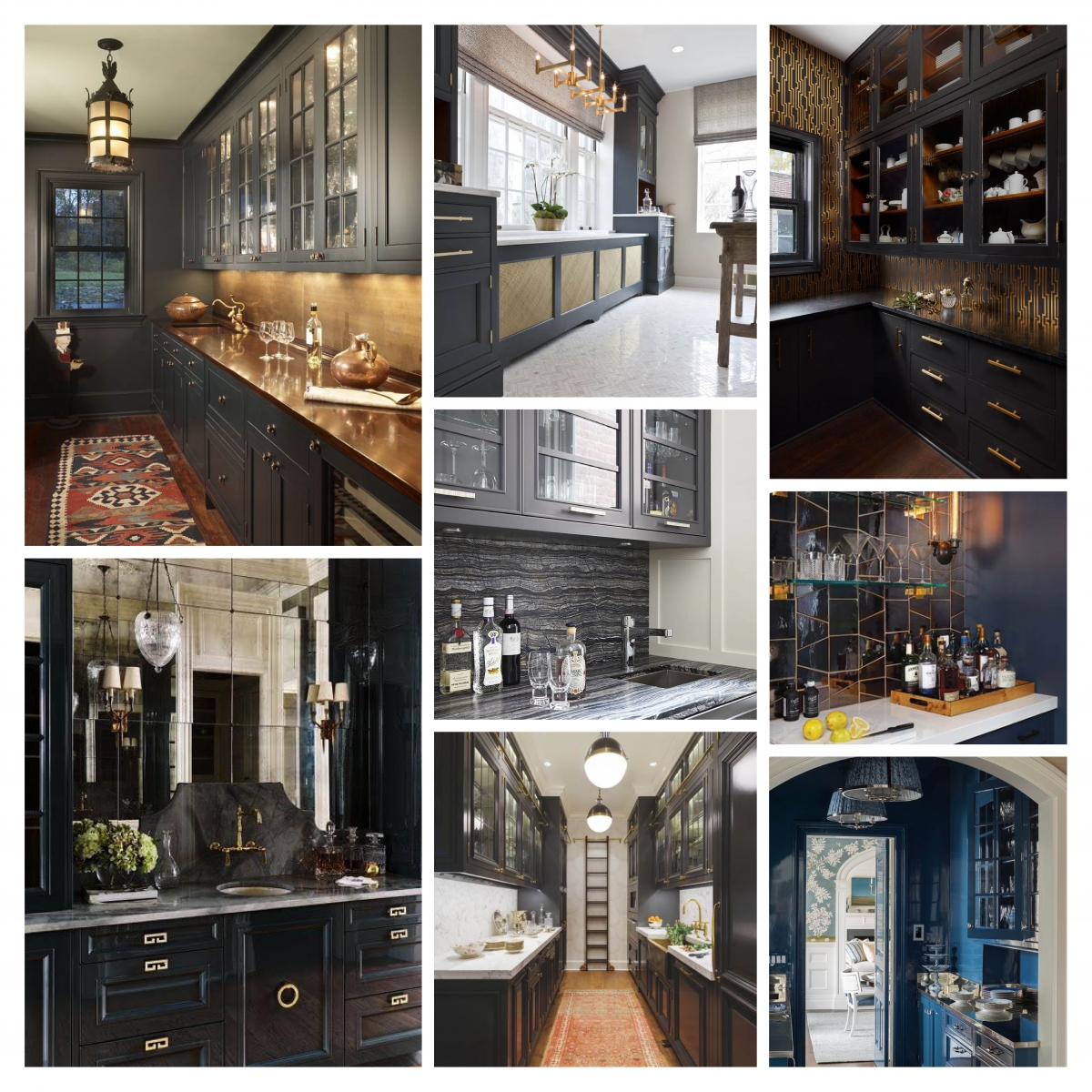 Dark and Dramatic Inspiration (Clockwise From Top Left): 1, 2, 3, 4, 5, 6, 7, 8
One of our interior designers, Ashleigh Sanicola, has noticed that when it comes to designing your pantry, there's an opportunity to give it a separate identity. "We try to create an unexpected moment. Whether it's colorful cabinetry and funky wallpaper or a statement chandelier and textured tile, we've noticed that our clients are open to be adventurous with materials in the pantry because they know it won't end up overwhelming the space."
In addition to introducing vibrant materials to your pantry, it's also important think about its location: Natural light is a key component for any room, including the smaller spaces in your home. In addition to the right amount of natural light, pantries must also be practical and useful.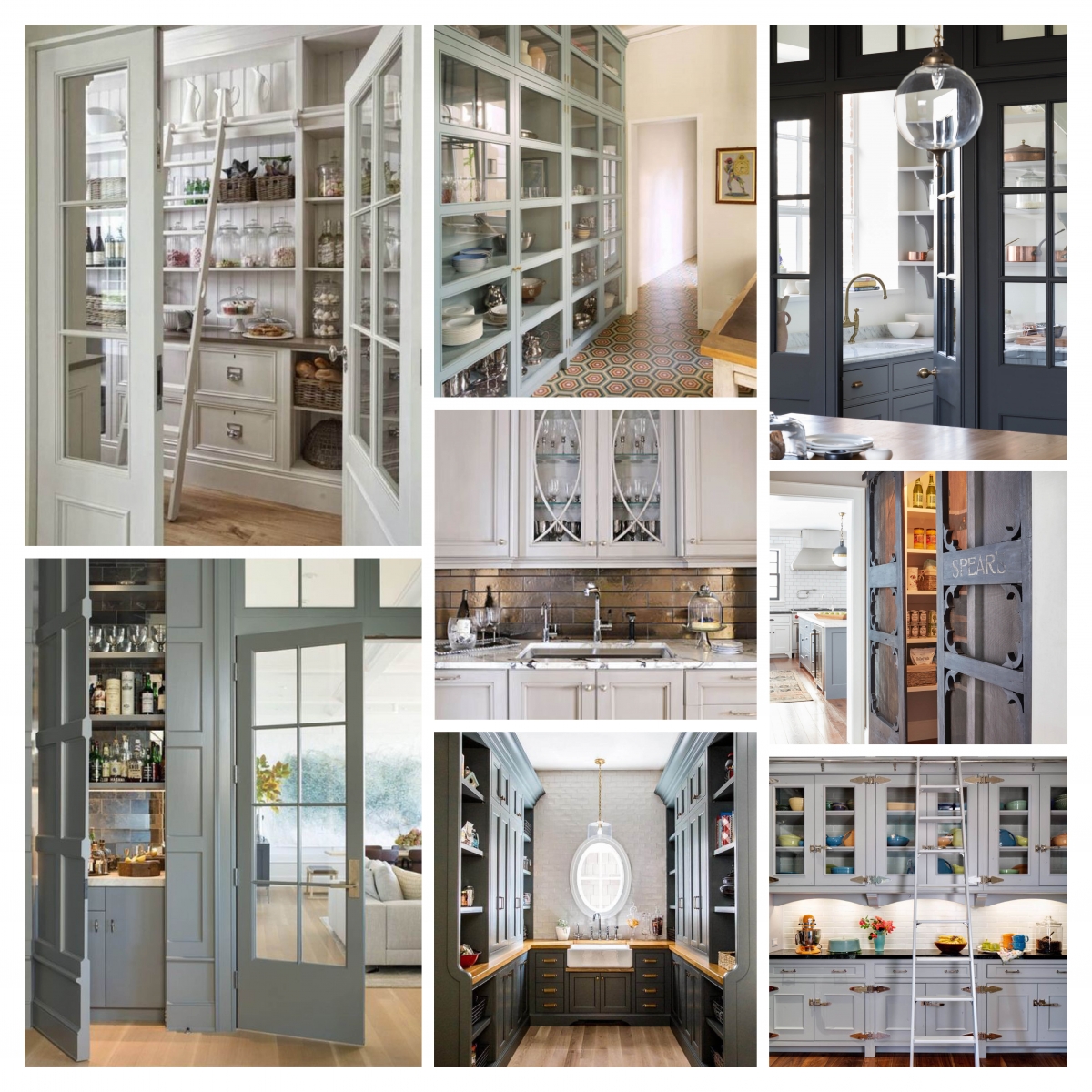 Clean and Subtle Inspiration (Clockwise From Top Left): 1, 2, 3, 4, 5, 6, 7, 8
"Pantries are obviously meant to be functional, but in addition to being a prep space, it can be a great introduction to the kitchen or other living areas; so making it beautiful and functional is always crucial. A great way to combine the two is to provide ample storage space with cabinetry and make the upper cabinets glass, which helps showcase nicer glassware and china but doesn't subtract from the overall purpose of the pantry" says Ashleigh.
So whether you're looking to add a little life into a forgotten nook, or you're looking to include more drama into your interiors, the main takeaway from all of this is: be bold! The space may be small but the payoff is big.
Take a look at some LDa's pantry's down below for more inspiration!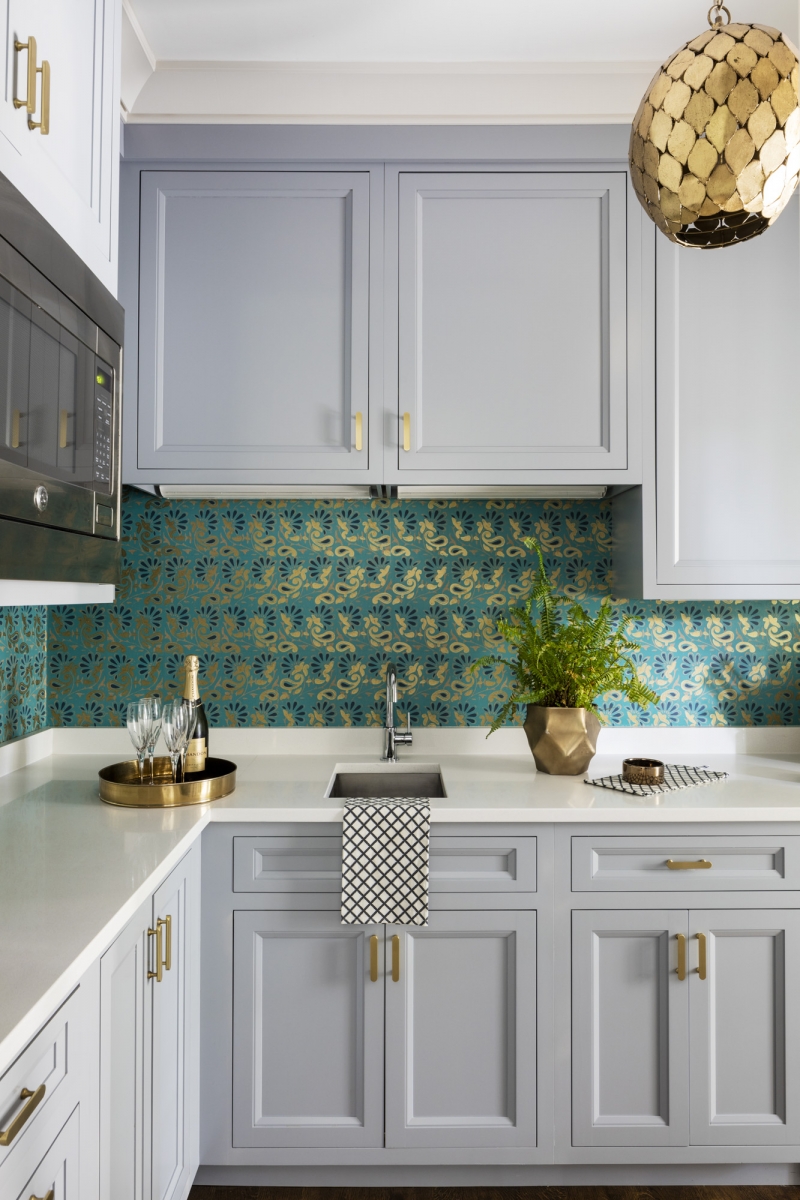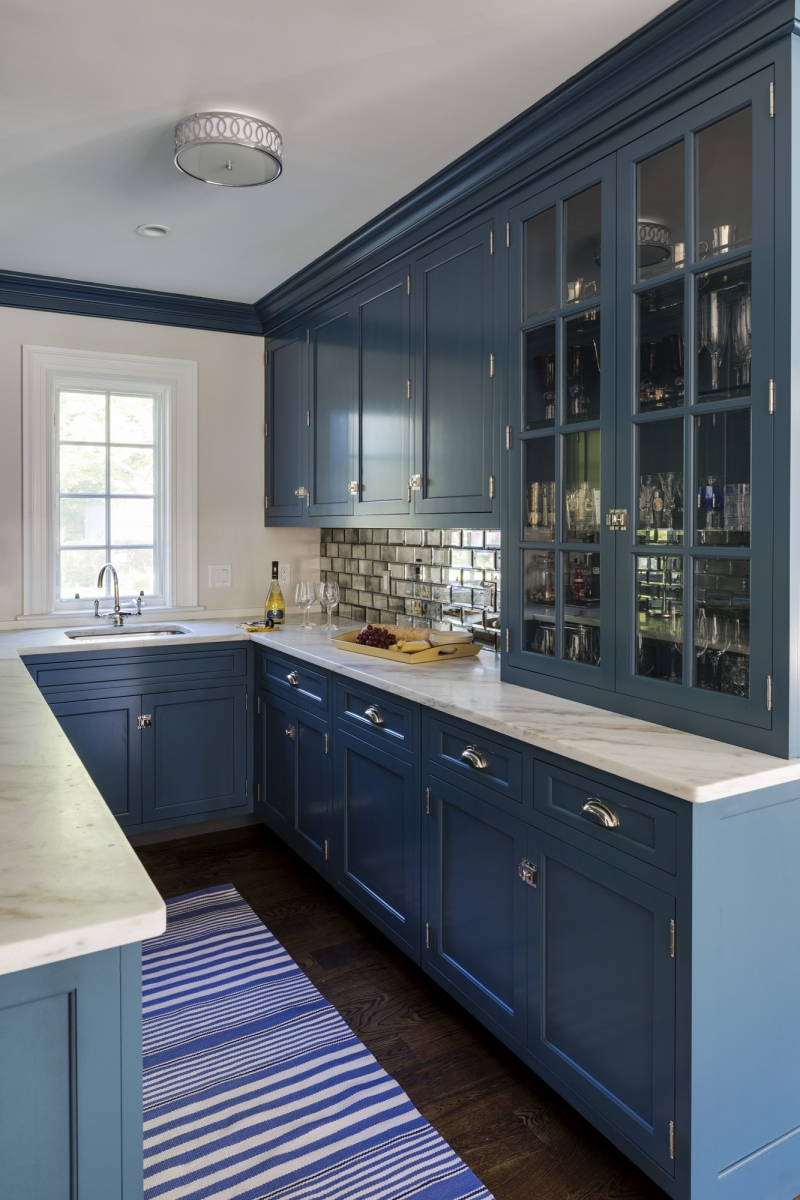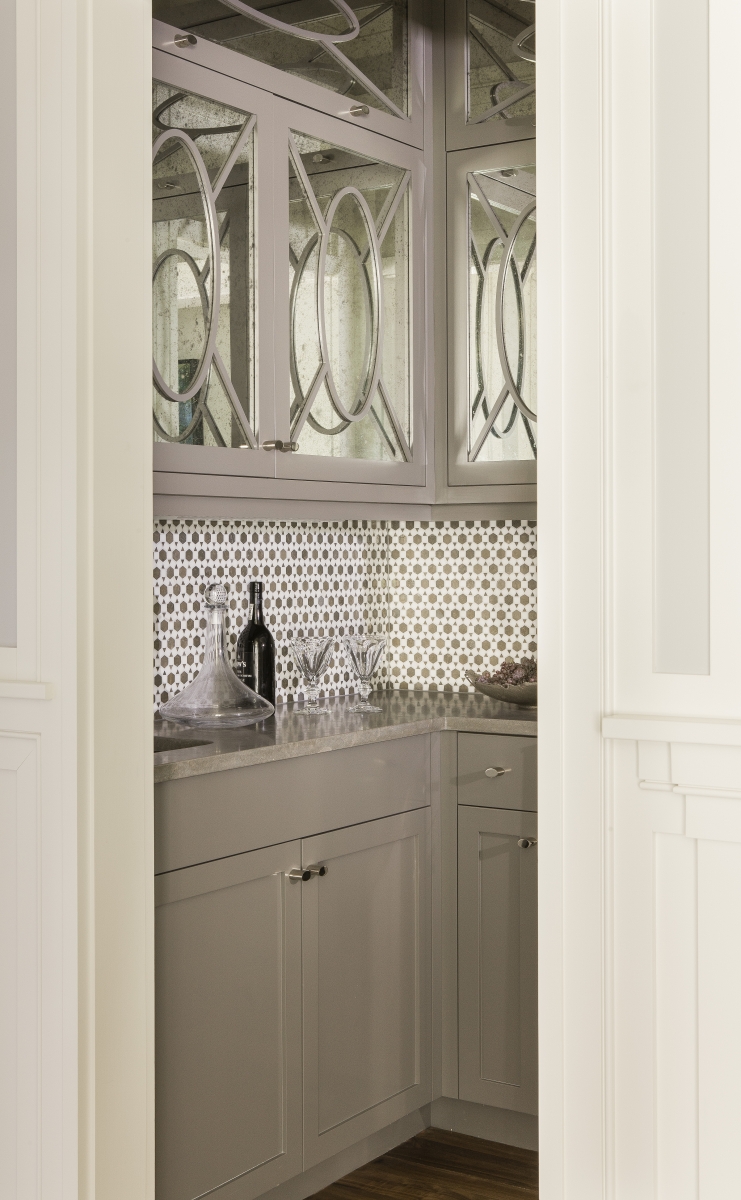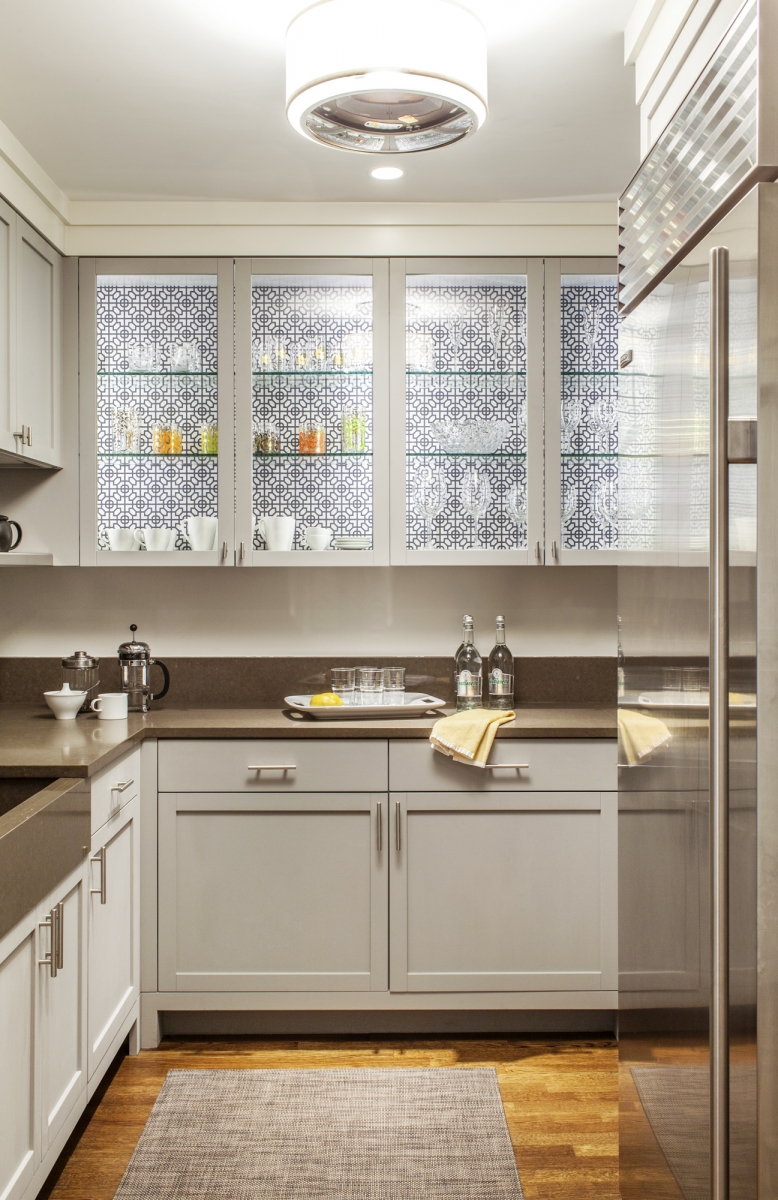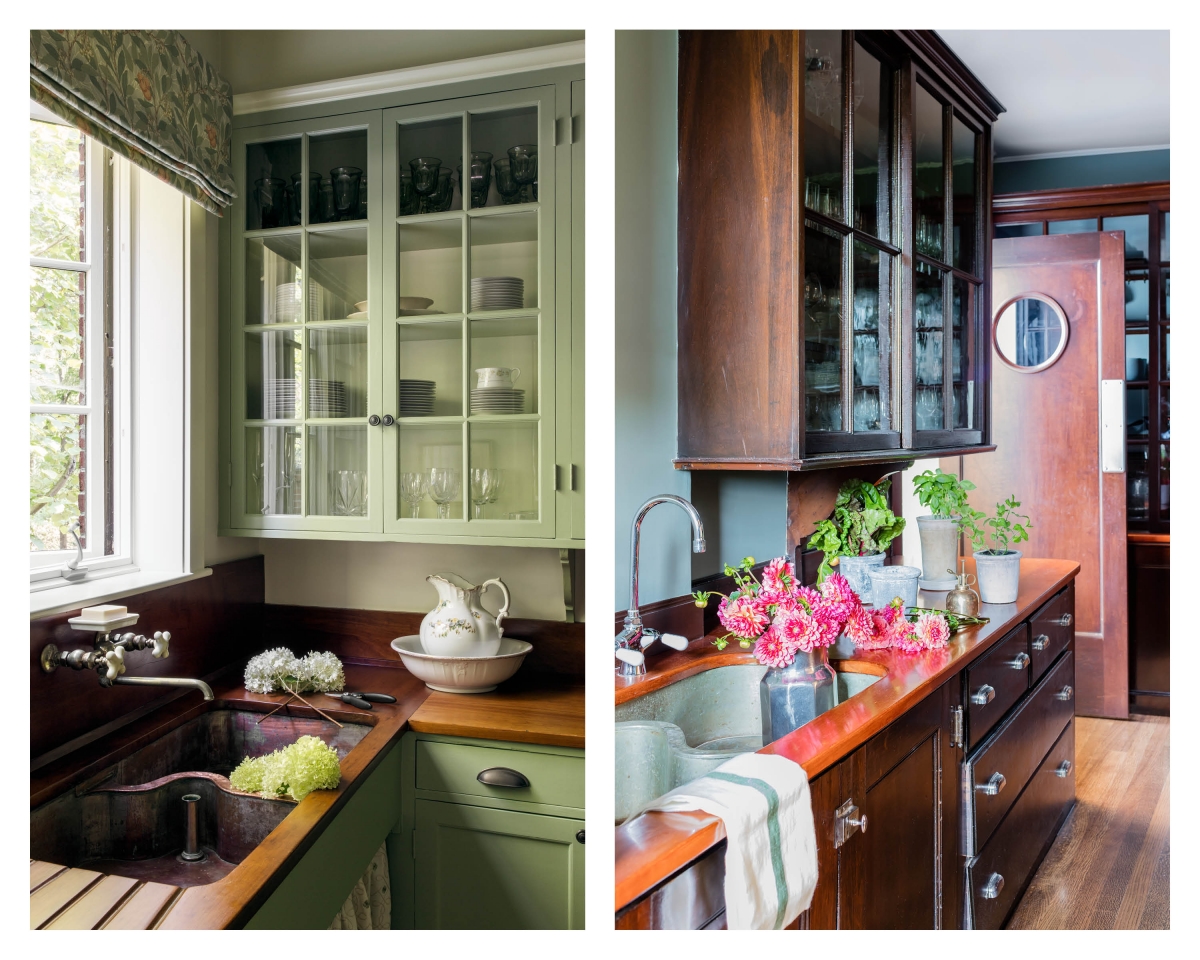 Tudor Estate | Oxford Park
*These pantries are both original to the two historic home's (featured above) that we renovated!
Some history…
The butler's pantry was usually located right off of the kitchen (like current day) but was mainly used to store silver and china. At night, the butler would lock up and sleep in the pantry to ward off thieves.