"Festivities at the Forbidden City" | Gingerbread Competition 2020
Here at LDa we love a challenge, especially when it means creating something out of candy! As part of the BSA's 8th Annual Gingerbread Competition, where local Boston design firms can create a completely edible structure. This year's theme was "World Monuments". Our team got together and decided to build The Forbidden City while it was celebrating Chinese New Year. While we wanted our structure to be architecturally interesting, vibrant, and colorful--we also really wanted to make a dragon! Unfortunately we did not win the overall competition, but we did bring home a Golden Rolling Pin for "Best Dragon". Thank you to everyone who donated and made this possible!
Scroll down to see our final concoction and the construction process!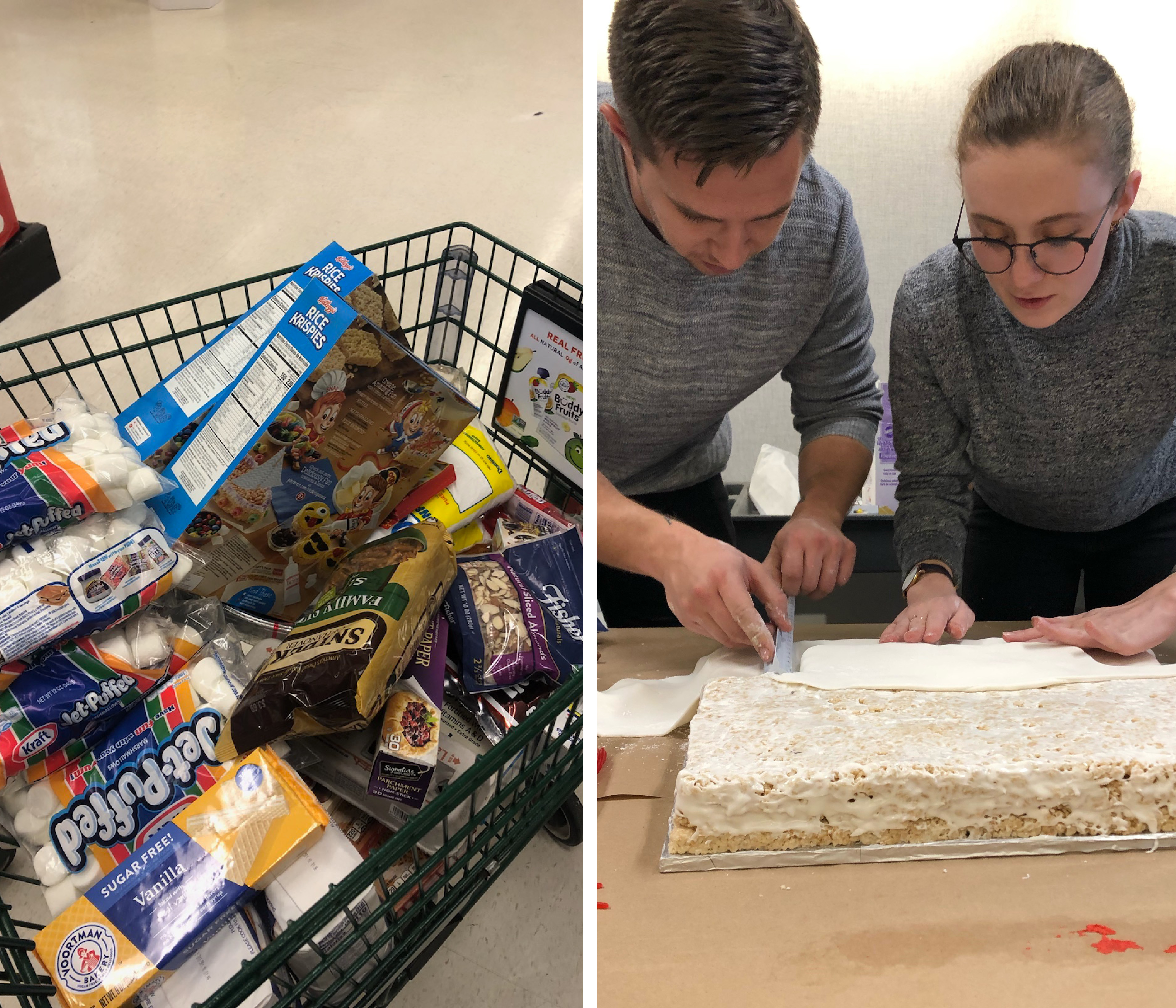 A necessary shopping trip and creating our rice krispie foundation and laying down a layer of fondant.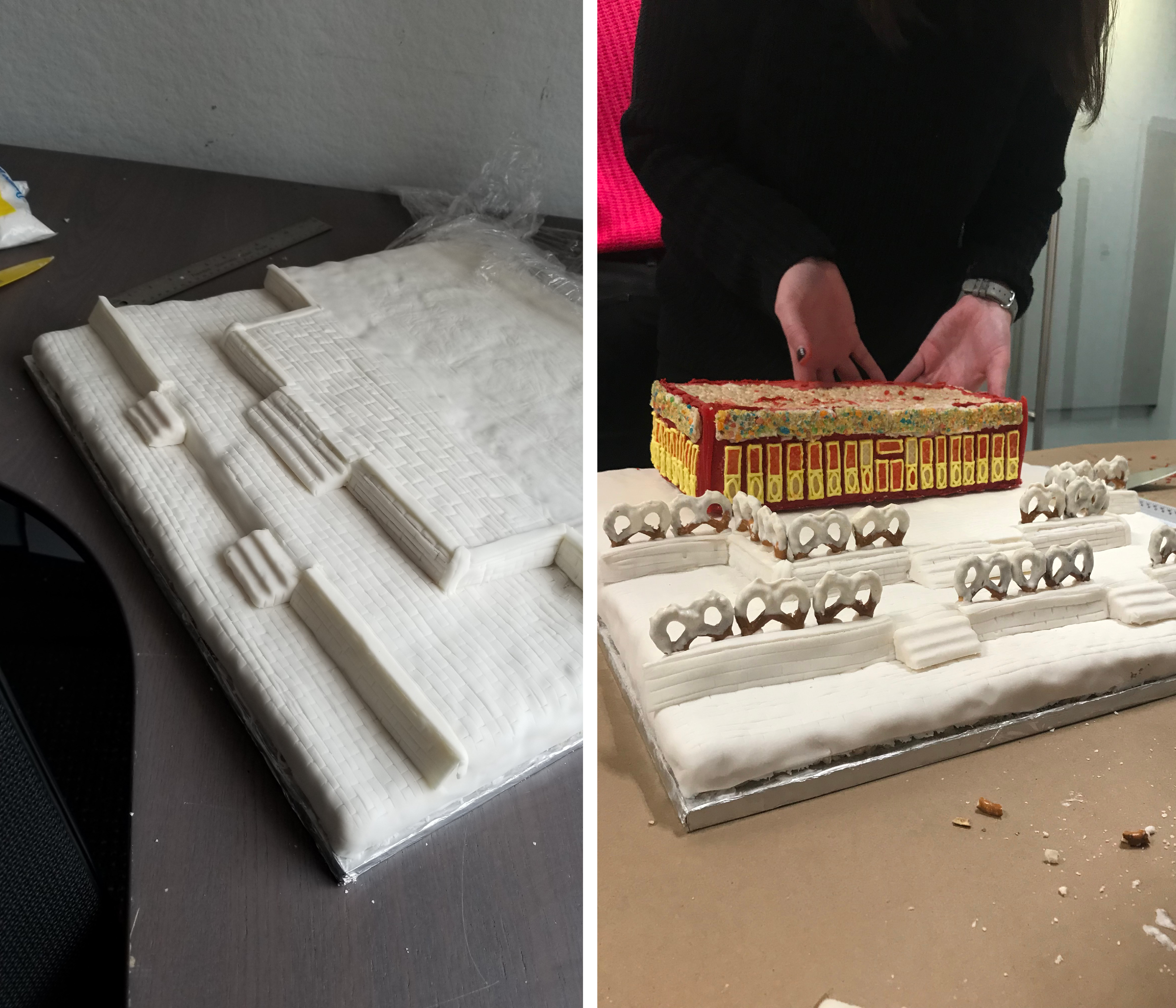 Then we detailed the fondant to look like steps, added white chocolate covered pretzel fences and got to add the base of the structure!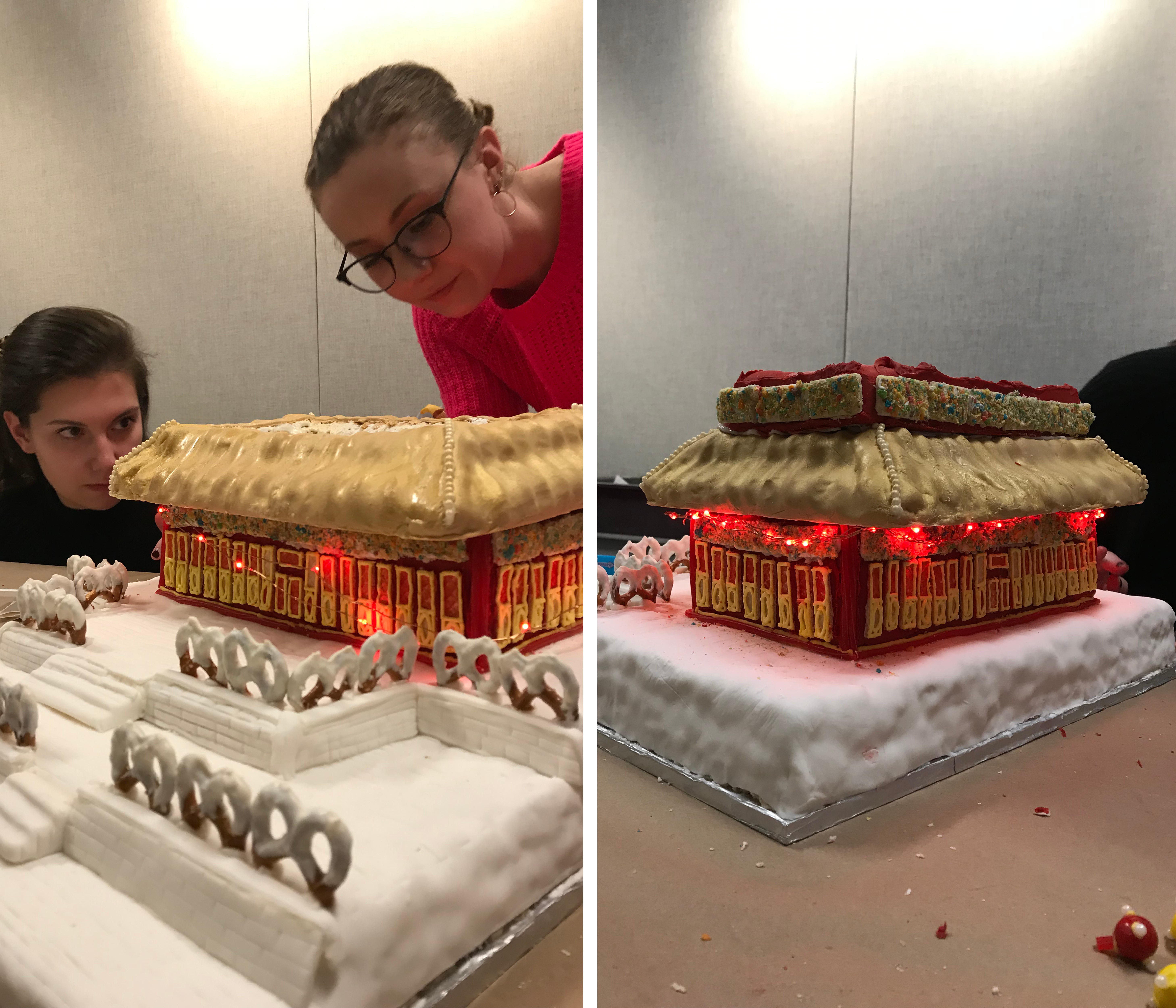 We then started added our volumes, starting with our first roof and decorating with red lights for some extra flair.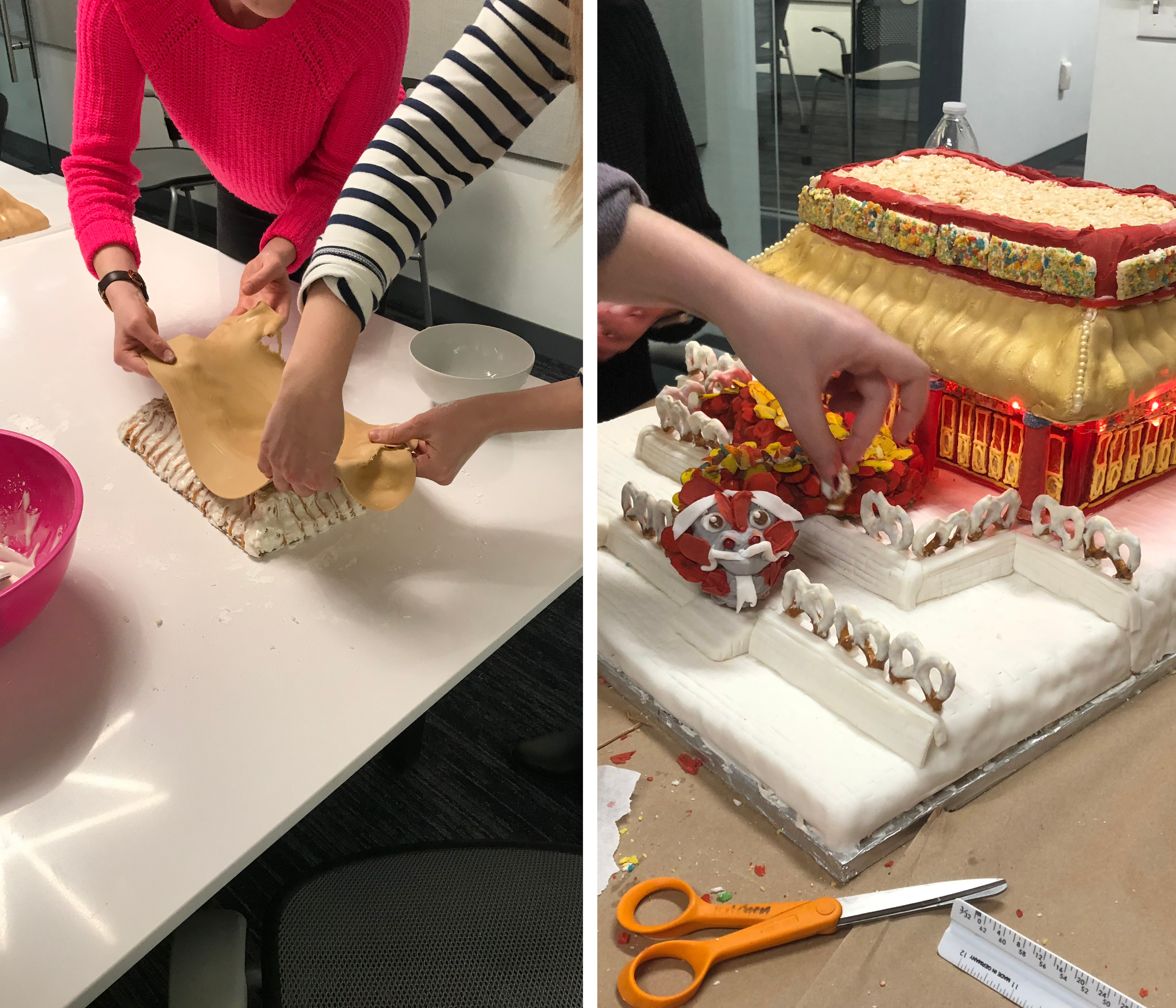 A detail of how we decorated and constructed the roofs. Then we added the dragon!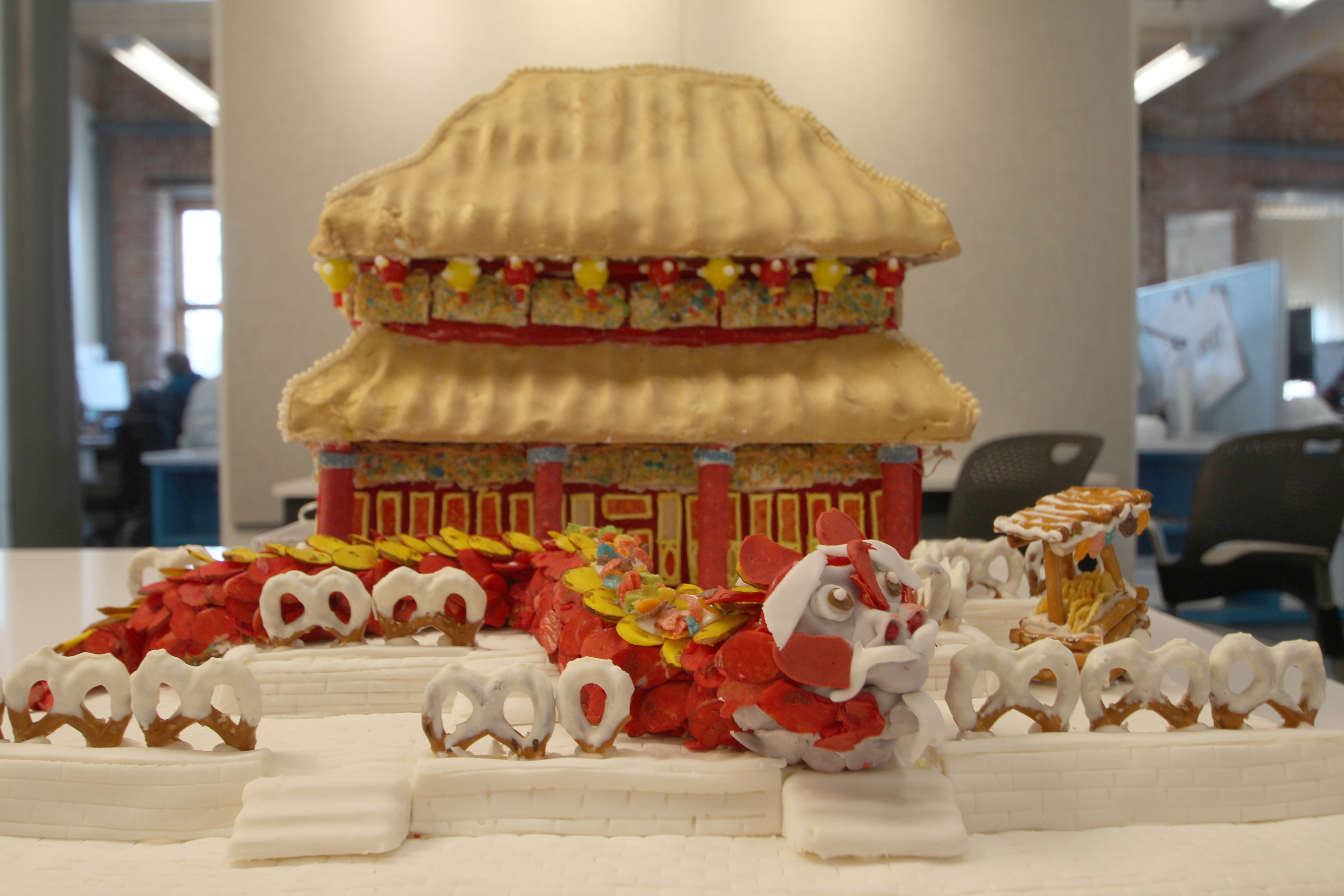 The final Forbidden Palace!